---
Meet My Wife Kat!!!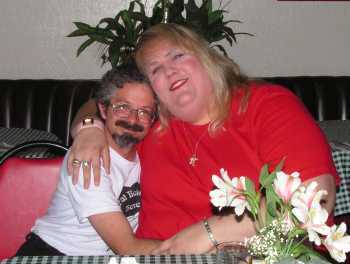 ---
A Poem about Terrorism from a Different Perspective
---
Show your colors
with a Love Shape T-Shirt,

---
---
Local BBW Activity Yahoo Groups
National Web Sites
Check these sites often for local and national BBW events.
---
We are greatly honored to have been nominated
for the Size Wize award on 3/18/98.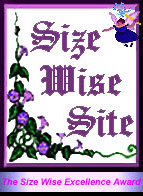 Privacy Statement
Visit EverythingBBW
This site has no mechanism for taking viewer information.
Any information e-mailed to Avery's mail address
will be used solely to alert interested viewers about get-togethers or other happenings,
and will not be given to other sites.
We have links to other fat-acceptance sites, each of which has their own privacy policies;
How much information each viewer gives to these sites is entirely the viewer's choice.
---
Teresa Jeanette Brogan-Colter
Wife, Companion, Lover and Friend
2/5/1956 - 3/19/2003