The Wedding Of
Avery and Kat
Meux Family Home Museum
Fresno, CA
April 22, 2006
(Earth Day)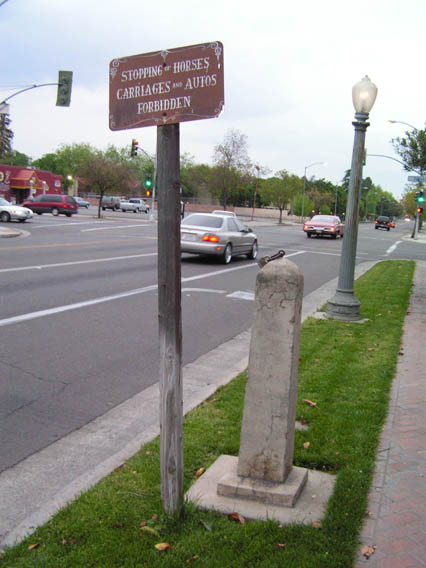 The classic street sign alerts the visitor.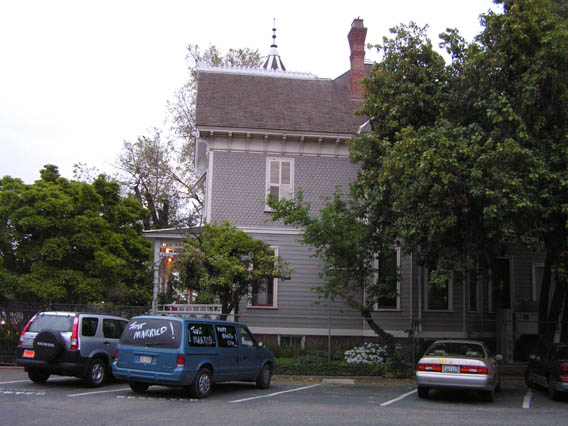 The Meux Home is a victorian home built by a Civil War era physician. Tours led by the crew include a look at his surgery office, and also some of the latest tech of the early century, like the "gasoliers" (in case you thought hybrid fuel was a new thing), hand-pumped vacuums and other things.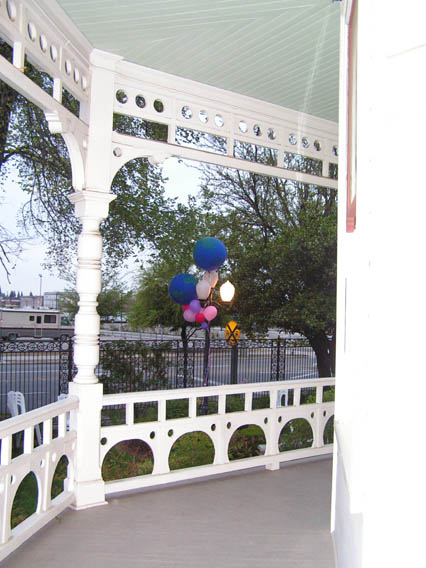 Here is a view from the veranda where we had the ceremony.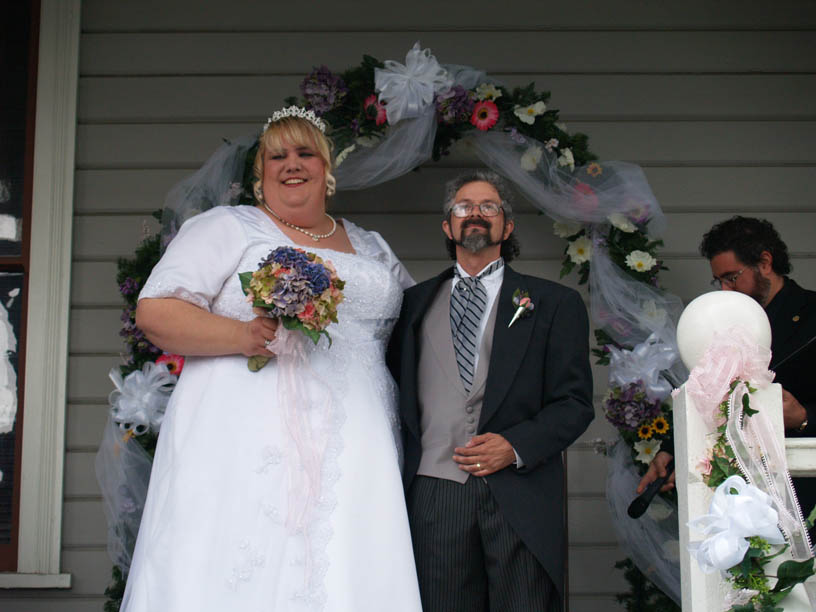 Here we are together as our vows are complete.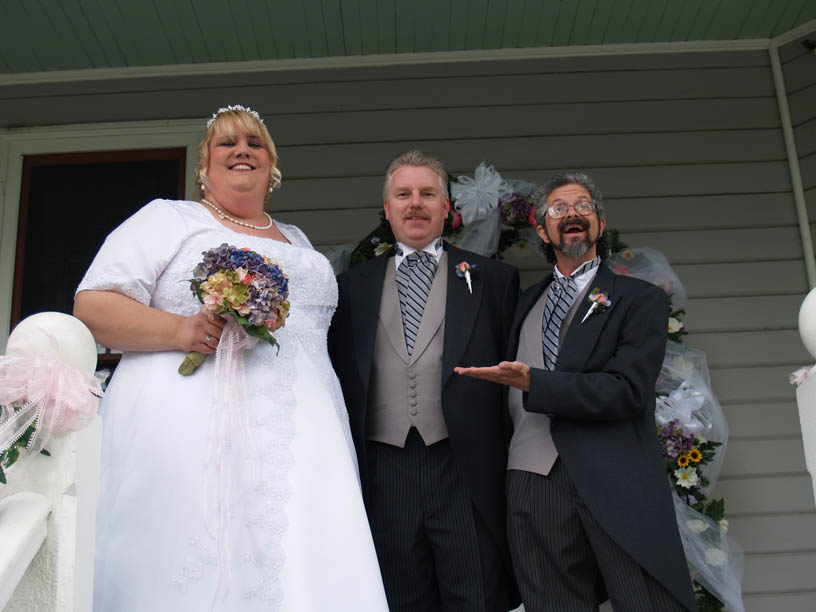 "Here she is"... with my best man (and karaoke jock) Scott between us.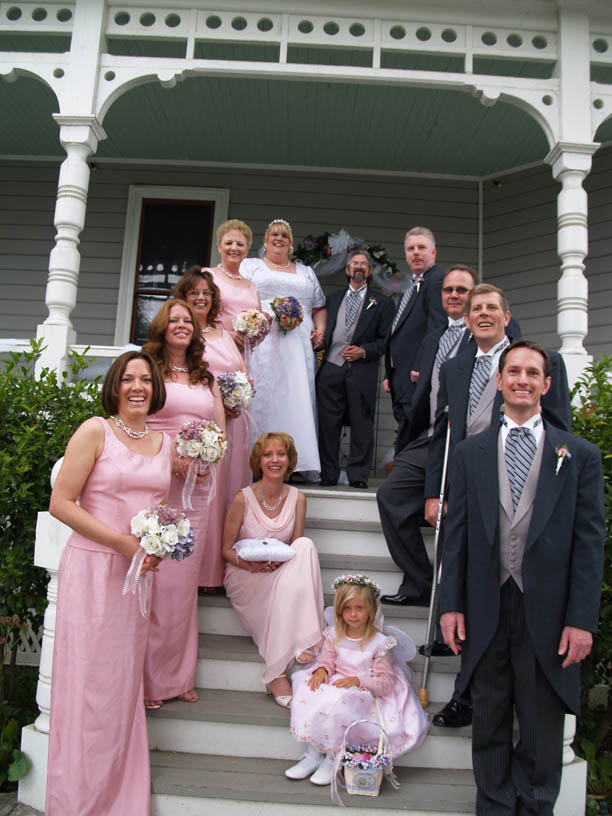 Bridesmaids
Maid of Honor Dee McClure
Valerie Otto
April
Terri Trammell


Groomsmen
Best Man Scott Eddy
Edward
Ron
Scott Trammell

Ring Bearista: Kathy Eddy
Flower Girl: Venus Kohana, my niece, The Spritey Aphrodite!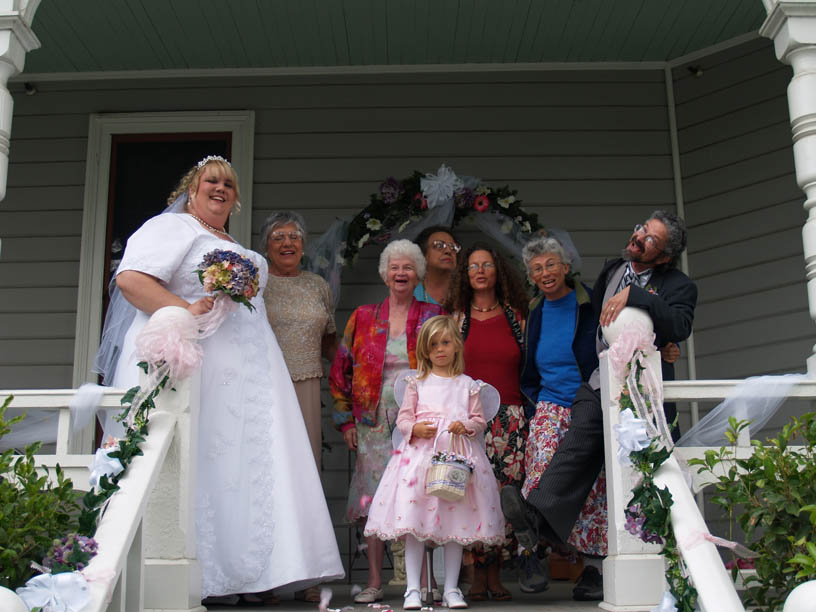 From left: Kat, Kat's Mother Mildred "Mickey" Micarelli, Avery's Mother Carol Colter, Kat's Aunt Marie Micarelli, Avery's Sisters Leslie "Lea" Colter-Anczak (mother of Flower Girl Venus in front) and Valerie, and Avery.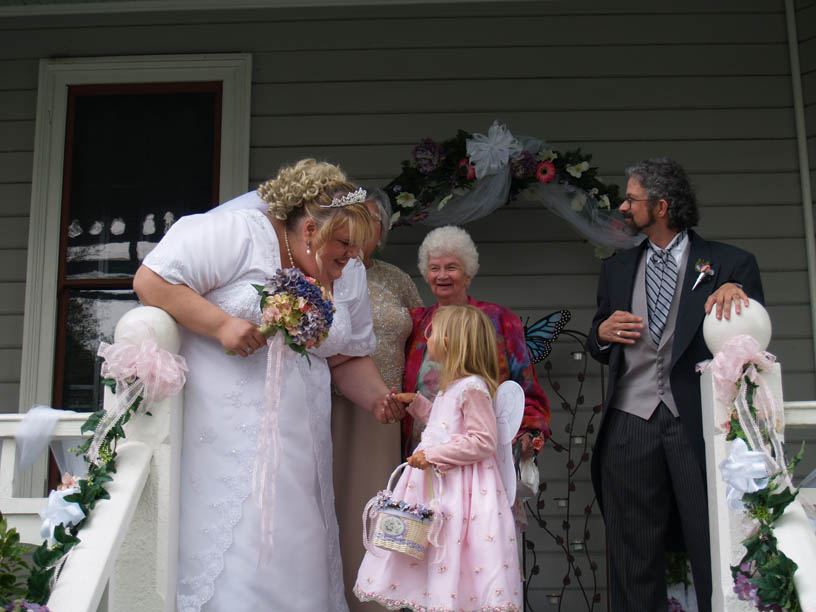 The Blonde Faerie meets the Blonde Giantess!

And you know what they say about Giantess lips. Best kissers in the realm!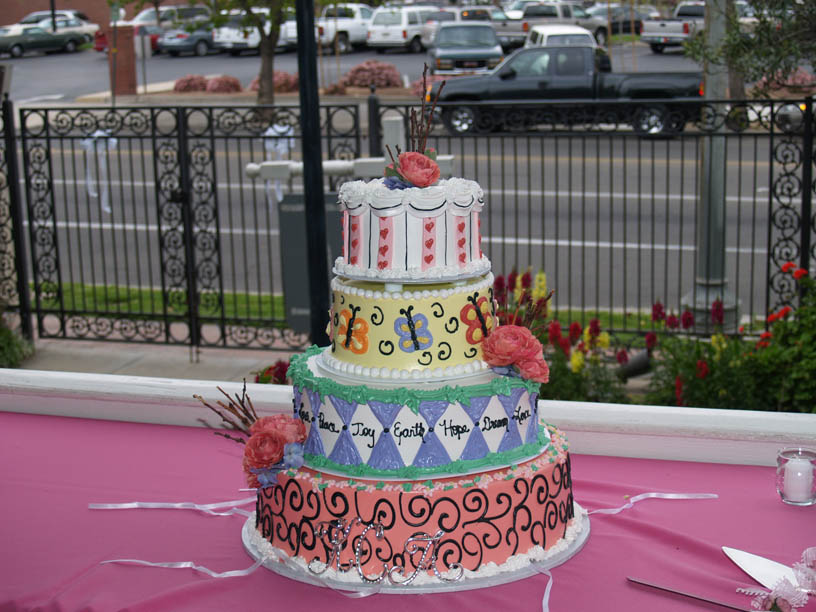 Earth Day Wedding Cake. Design by the bride herself, baking by Barb's Cakery.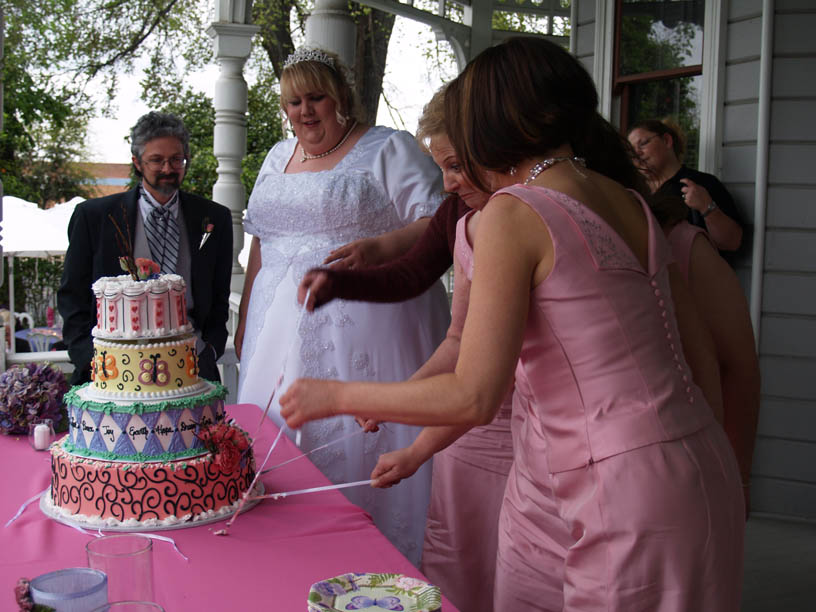 A traditional cord pulling tells who will travel by air, who by sea, and who will be married next.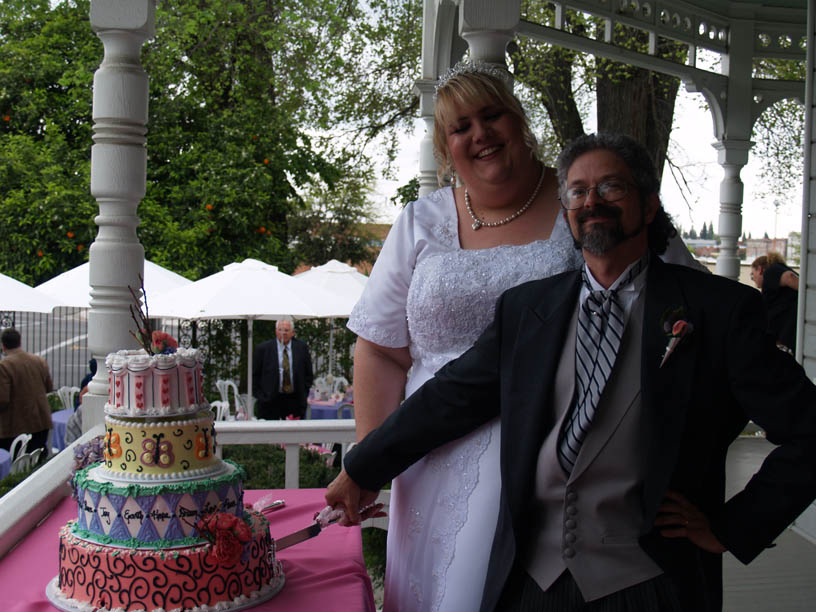 Cutting to the chase.....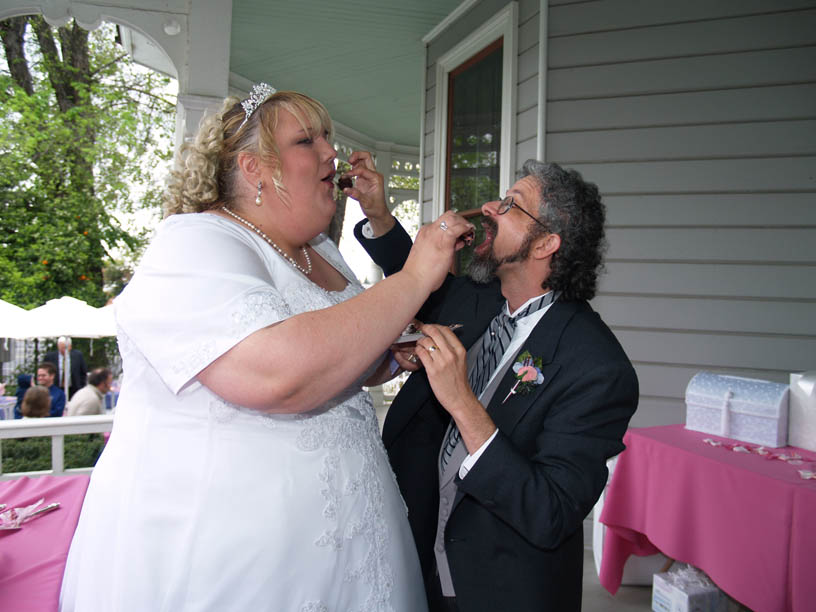 Sharing our first little dessert.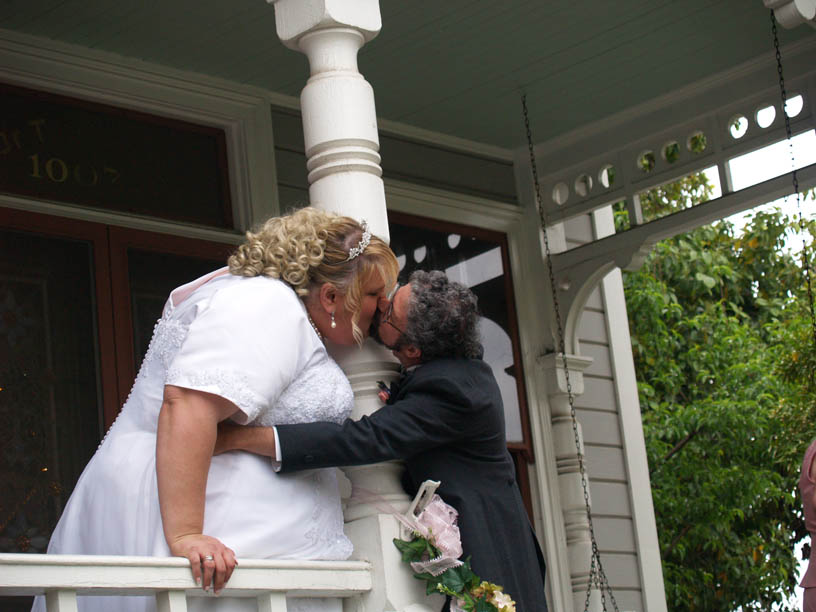 Umm, honey, any more kisses left?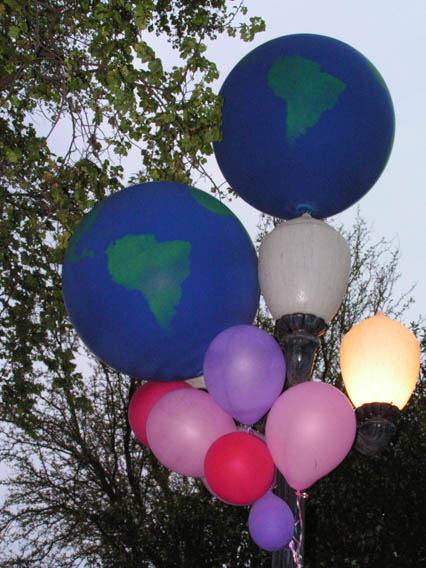 My own little touch, since it was Earth Day, I found some jumbo-size Earth-print balloons at BalloonIdeas.com, and had them worked into bouquets locally. Something blue... and green... and of course, big and beautiful - I have a reputation to uphold after all!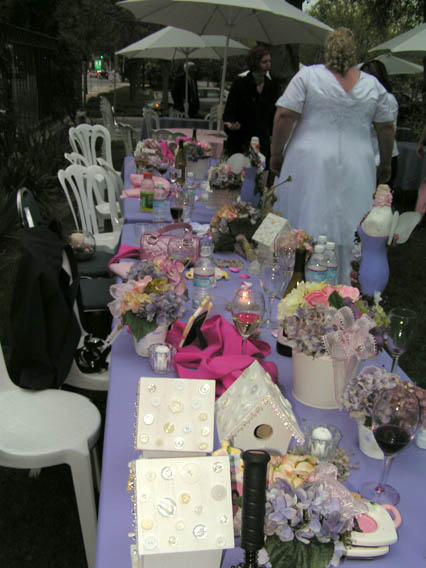 A sidelong view of our wedding party table...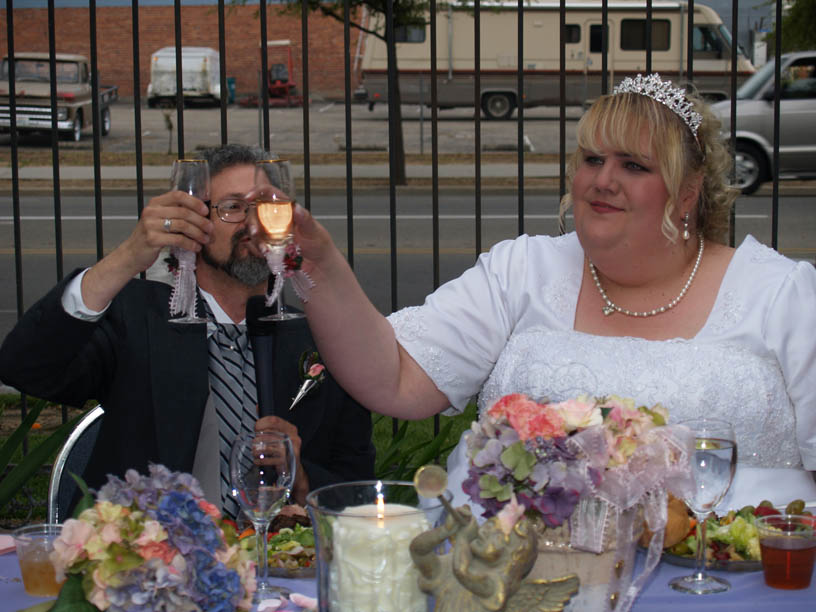 .... where we toasted each other and many other people and things.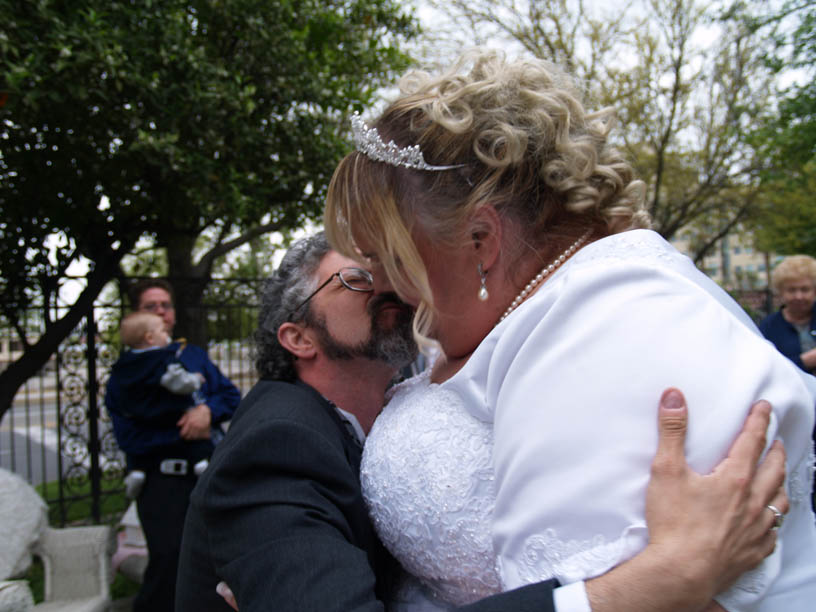 Kat was so beautiful in that dress, it was hard to keep my hands off her!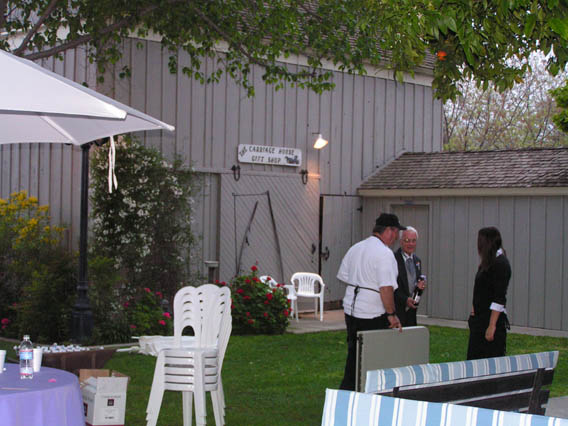 A little peek at the gift shop around back.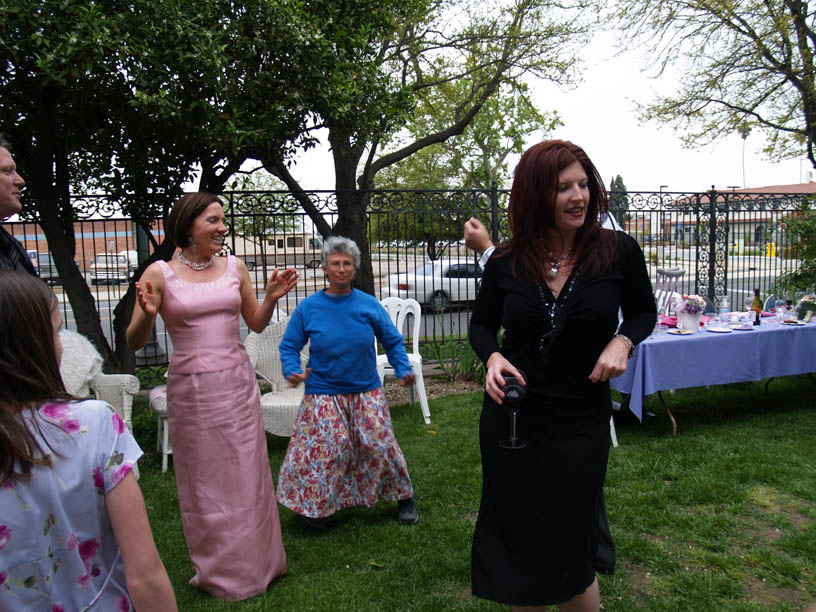 We went a little overtime. Since it didn't rain as we feared, everyone wanted to dance and celebrate.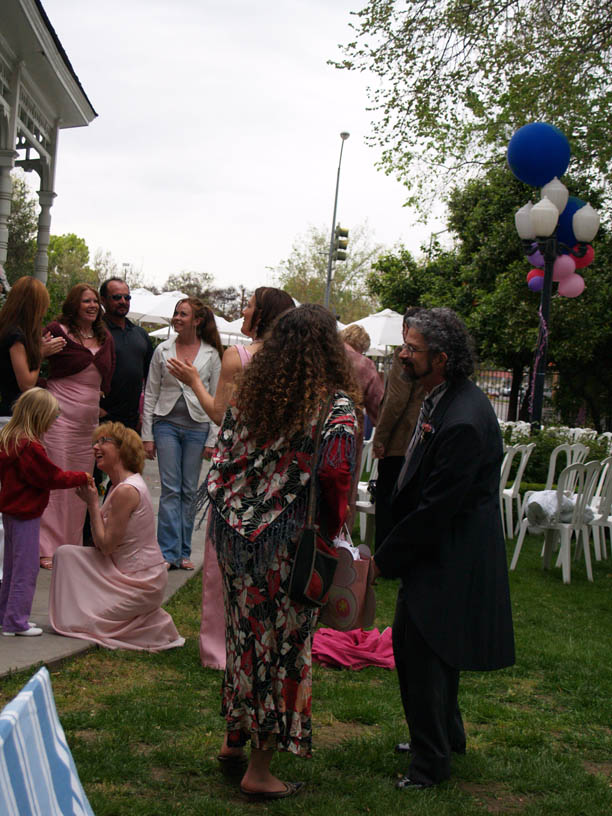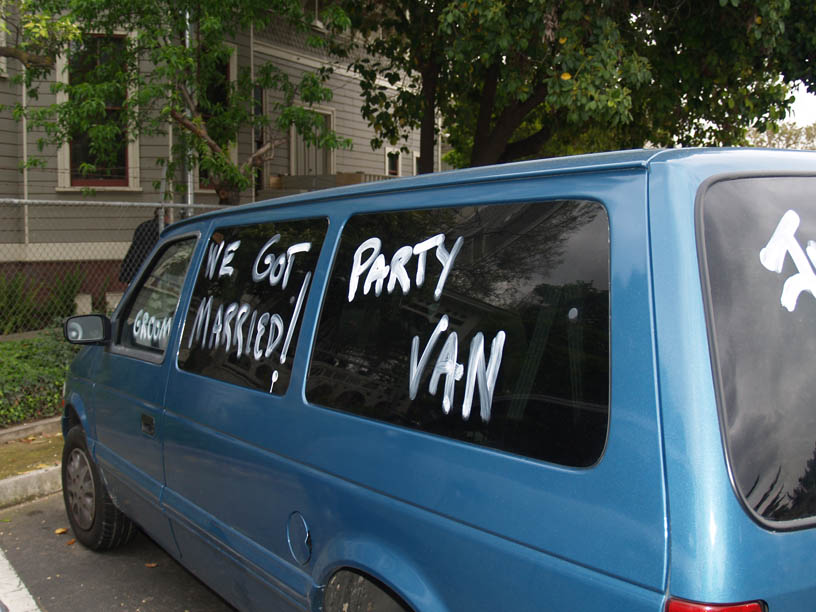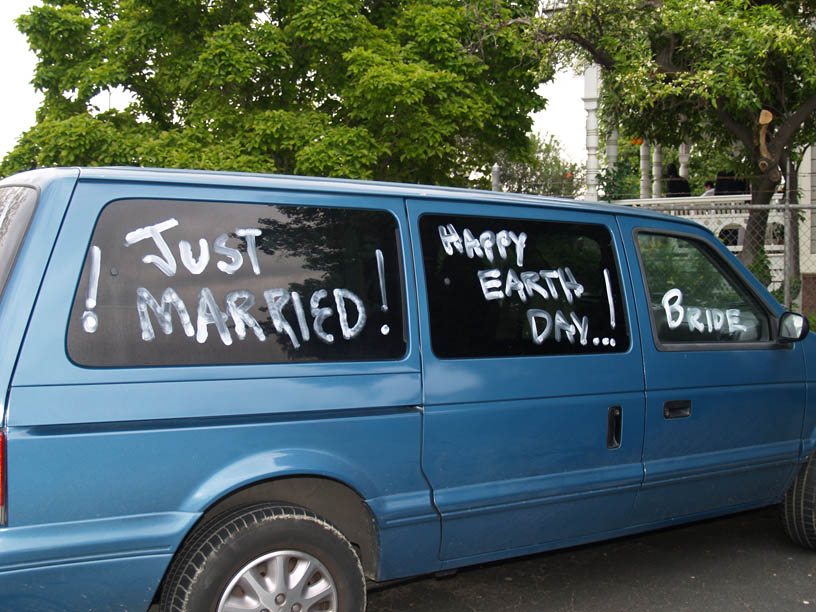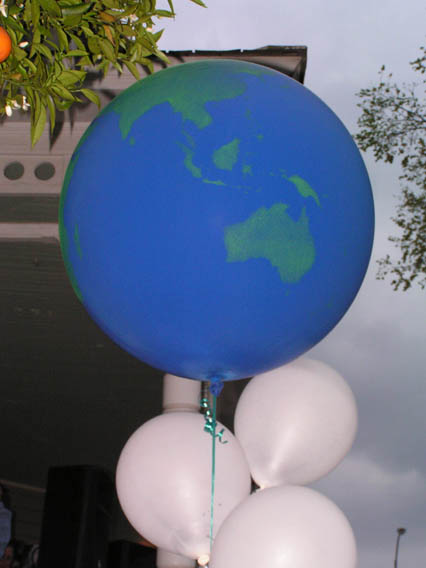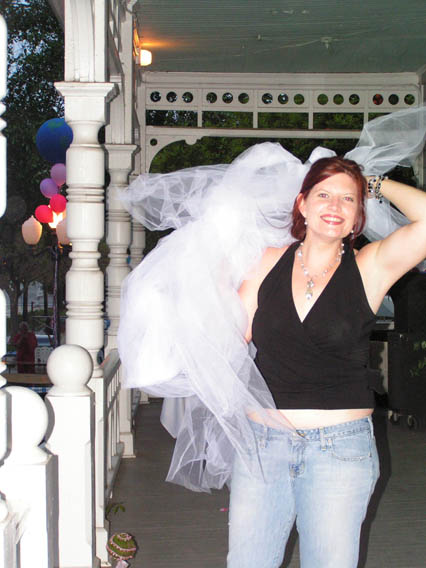 "Something borrowed": As night falls, the maid of honor's daughter Brenda says "This is the only time I'll ever wear one of these". But I'm not so sure about that. ;)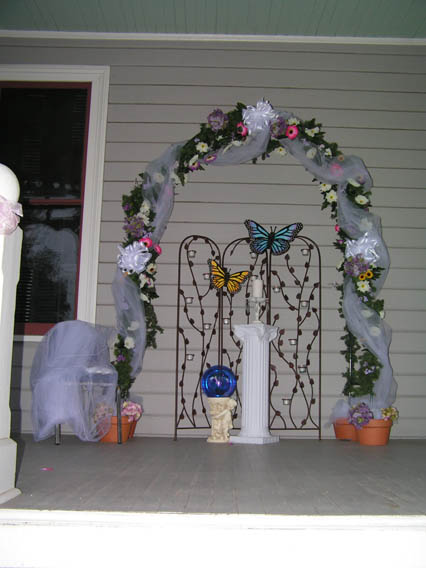 The arch stands watch as the sky darkens and the cleanup begins.
We hope you had a happy Earth Day.