August 13: Homeward Bound
As we made our way out early Monday afternoon, we took some cell phone pictures of the garden and the habitats for flamingos and other birds.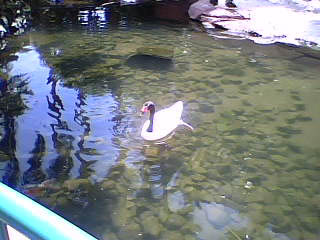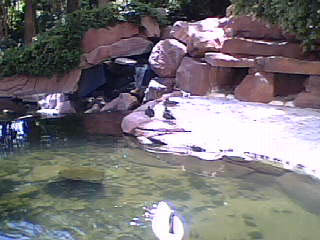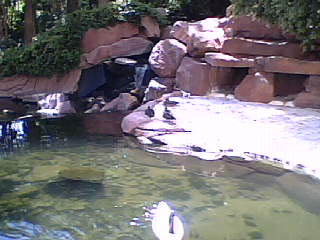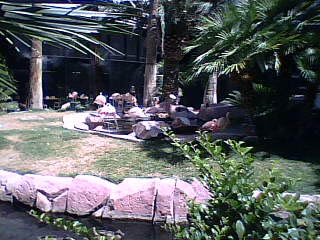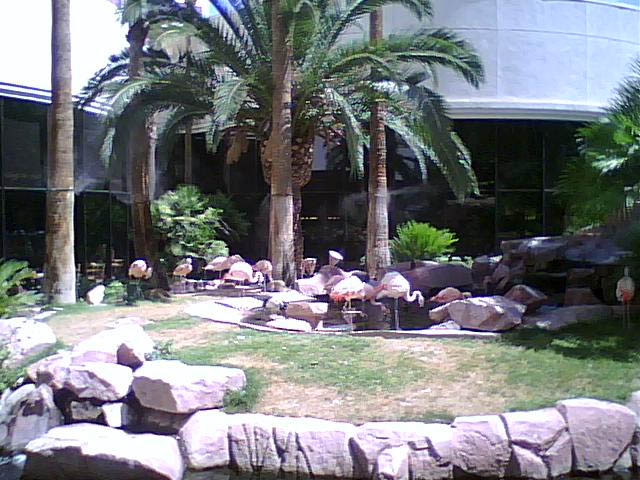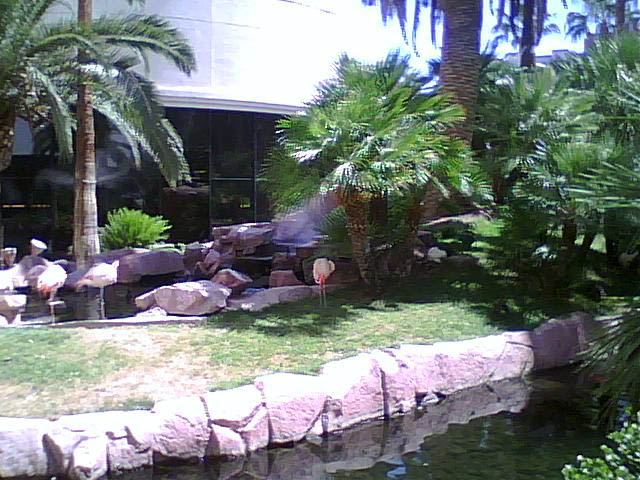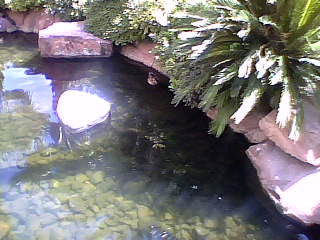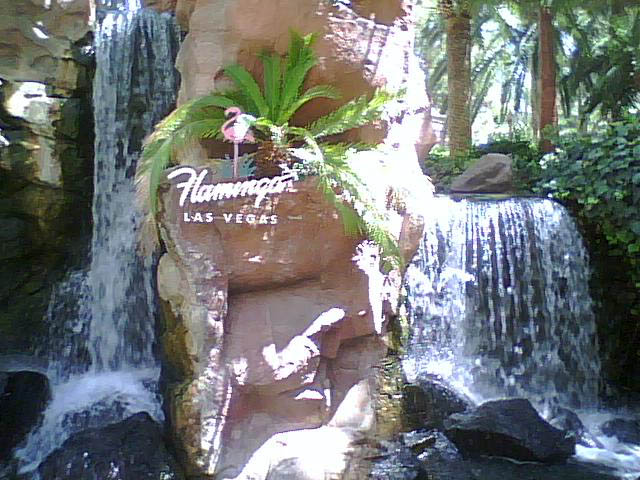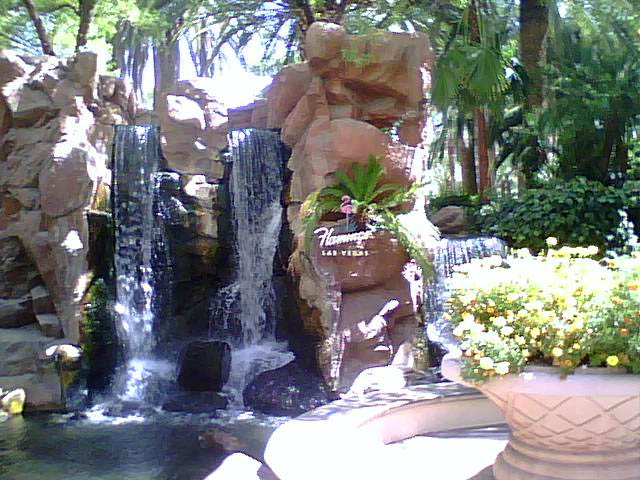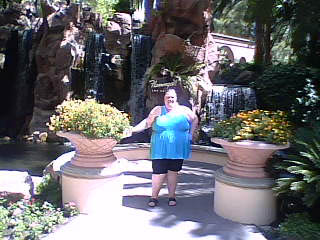 We shared a moment of farewells with Dean...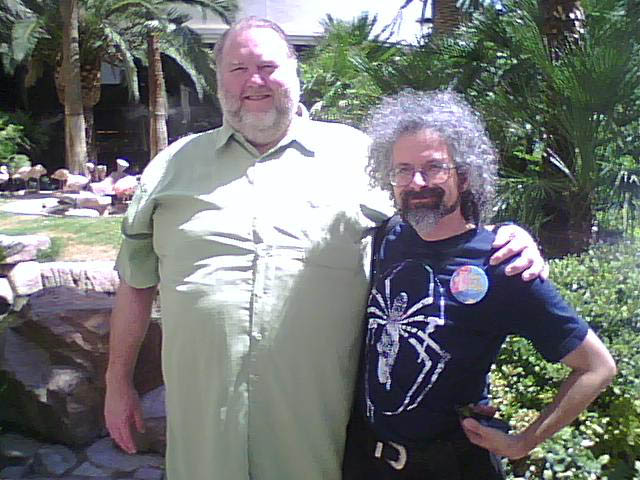 And glanced at the Caesar's Palace tower from the self-parking walkway.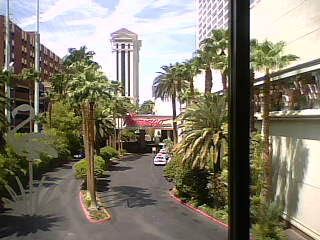 Our last pictures come from Baker, California, a lonely town in the middle of the desert an hour southwest of Vegas on I-15. One road leads north to Death Valley, another south to Joshua Tree National Monument. Mainly it is a cluster of restaurants and small shops, some well known and some unique, like the Mad Greek Cafe, the world's tallest thermometer, and Alien Jerky, the company car of which appears below, so named because evidently they have the best jerky this side of Area 51. Interestingly, Baker is about as far southwest of Vegas as Area 51 is northeast. Kat and I did not explore the shop this time, so we have not yet determined if the jerky is made from aliens, either the ones selling it or a captive race, or from human abductees.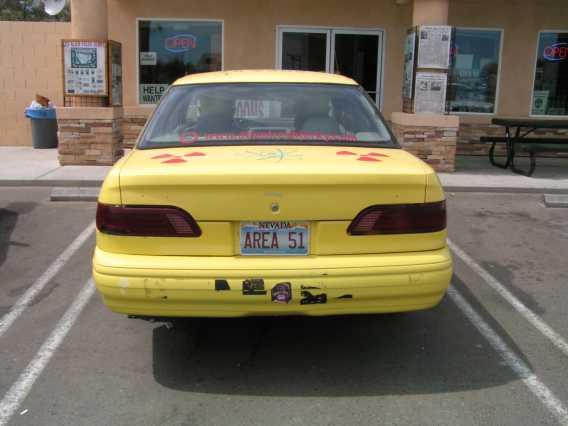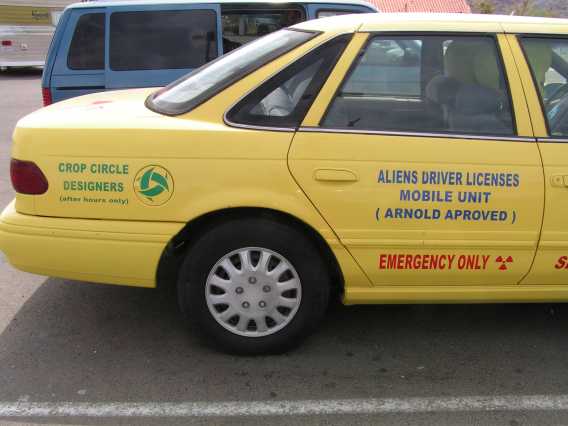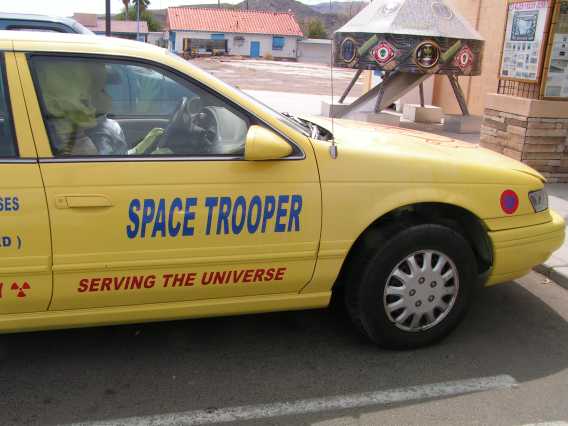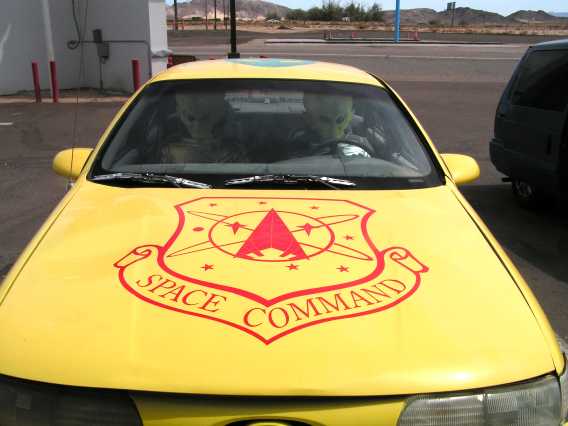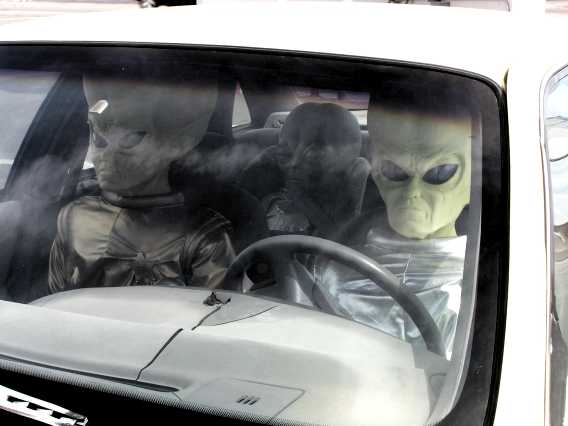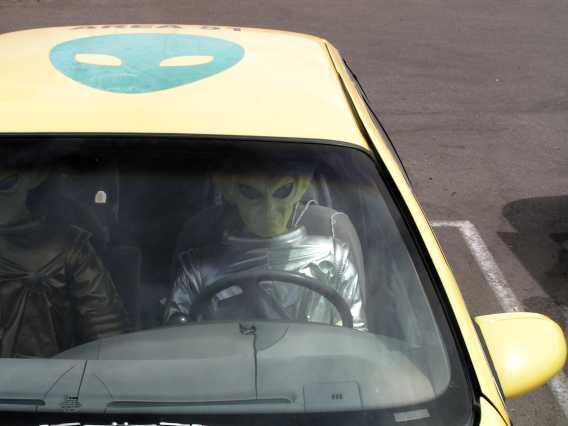 But the lunch I was looking for was where pirates go.... ARRRRRRRBYYYYYYYS!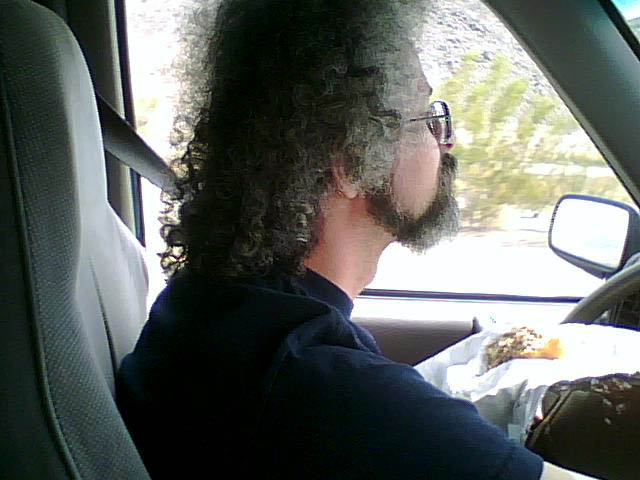 So, if you want to live in the middle of nowhere, but you really, really love Arby's, Baker's your town!
Bay Point, however, is not, as the nearest Arby's is a half hour away over a toll bridge! So I am one happy nomad.
Hope everyone had a safe trip home!